Principle Investigator
Carly Moody, MSc, PhD (she/her)
Assistant Professor, Dept of Animal Science
Office: Rm 2131D, Meyer Hall
Email: cmoody@ucdavis.edu
https://animalscience.ucdavis.edu/people/faculty/carly-moody

PhD, Epidemiology, Ontario Veterinary College, University of Guelph, Canada
MSc, Applied Animal Biology, Animal Welfare Program, University of British Columbia, Canada
BSc (Hons), University of British Columbia, Canada
Hometown: Burnaby, BC, Canada
Favorite Hobbies: hiking, wildlife photography, travel
Researcher – Assistant Specialist
Grace Boone, MSc, UW-AAB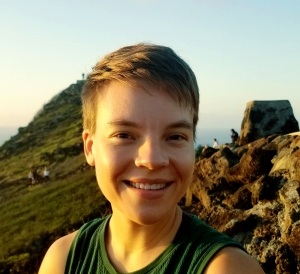 MSc, Comparative Pathobiology – Purdue University, Indiana
BSc, Animal Science – Iowa State University, Iowa
Animals have always enriched my life, so I have chosen to focus my career on improving their lives in return. I completed my BSc in Animal Science with a minor in Biology at Iowa State University, after which I worked as a veterinary assistant in Minnesota for a couple of years. In December of 2020, I earned my MSc in Comparative Pathobiology from Purdue University, where my research focused on welfare effects of early neonatal handling for puppies raised in commercial breeding kennels. This past year, I also completed an online certificate program in applied animal behavior through the University of Washington (UW-AAB). In addition to my ongoing interest in researching animal behavior and welfare, I have always loved and been intrigued by cats, so I am very excited to be running a research study at UC Davis investigating video telemedicine for companion cat care! This project allows me to utilize my past veterinary experiences as well as my formal animal behavior and welfare education. In my free time, I like to go on adventures outdoors and hang out with my cat, Mika. I am working to combine the two as much as she is comfortable with!
Graduate Students
Jordan Tonooka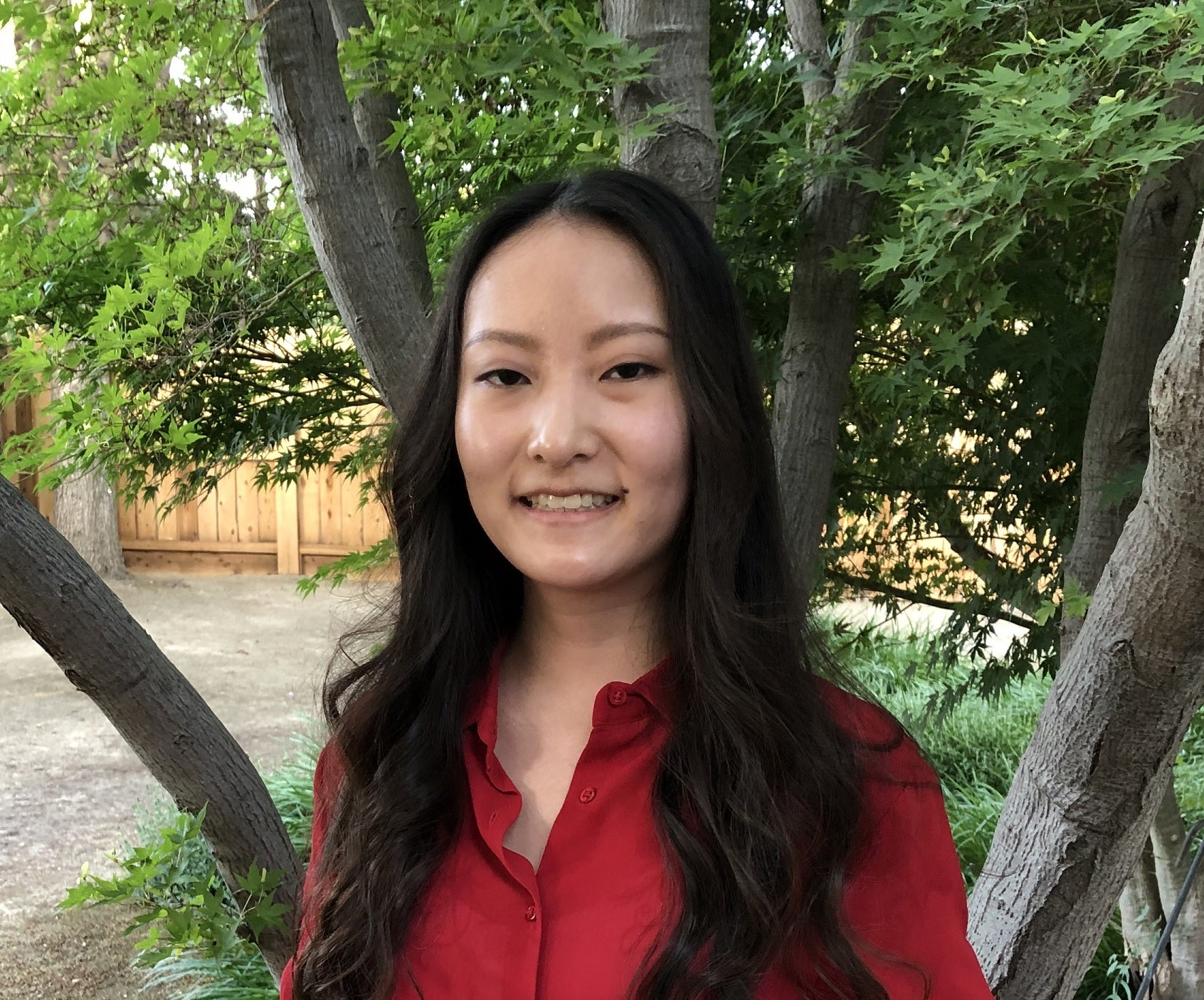 MSc, Animal Science – McGill University, Canada
BSc, Animal Biology – UC Davis, California
I have always had an interest in the natural world; everything from environmental sciences to evolution and ecology to agriculture and food systems. Animals have always been part of this interest, whether that be as wildlife or as companions or as production animals, each of which sustain society in their own way. I completed my BSc in Animal Biology at UC Davis, with my senior practicum project regarding the perching behavior of laying hens. From there I worked for about a year as a research assistant at UC Davis' Veterinary Medicine Teaching and Research Center. The main focus was co-leading a study looking into different stable fly control methods and dairy cattle "bunching" behavior. I then moved to Quebec, Canada for my masters in Animal Science at McGill University, with my thesis work surrounding the defecation and urination behavior of tie-stall housed dairy cows when provided outdoor access. I am now happy to be back at UC Davis to pursue my PhD in Animal Biology! I will be researching the welfare and behavior of dairy goats; more details to come! In my free time, I enjoy watching Youtube, listening to music, and drawing.
Jennifer Link


MS, Psychological Science – SUNY New Paltz, New York
BA, Psychology – Arcadia  University, Pennsylvania
I am a PhD student in the Animal Behavior Graduate Group at UC Davis. Before I got to Davis, I obtained my BA in Psychology from Arcadia University, and my MSc in Psychological Science from SUNY New Paltz. During my time at Arcadia and SUNY New Paltz, my interests focused primarily on the human-animal interaction, with my Master's thesis exploring possible personality correlates with pet preference towards cats or dogs. Currently, I am interested in cat social behavior and improving the welfare of cats in shelters, vet clinics, and the home. Most of my free time is spent knitting or reading with my adorable and very clingy cat, Peanut.
Undergraduate Student Researchers
Liam Newquist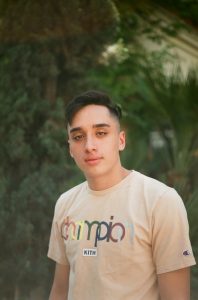 Animal Biology Major (B.S.), Senior Year
Hometown: San Francisco, California
Favorite Hobbies: cello, basketball, video games
Bryan Ramirez-Vargas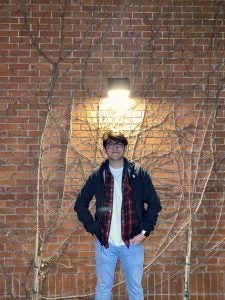 Animal Biology Major (B.S.), Senior Year
First-gen student interested in animal behavior, welfare, and conservation
Hometown: Oakland, California
Favorite Hobbies: hiking, drawing, video games
Makayla Kiser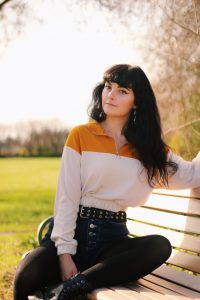 Animal Biology Major (B.S.), Senior Year
Hometown: San Diego, California
Favorite Hobbies: roller skating, photography, yoga
Sherry Khoddami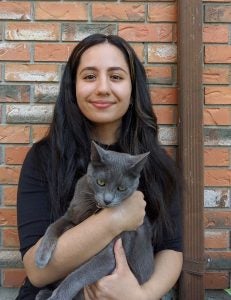 Applied Animal Biology (B.S.), Senior Year, University of British Columbia, Canada
Hometown: Esfahan, Iran (home to many feral cats)
Favorite Hobbies: creating and listening to podcasts, beach volleyball, weight-lifting
Anthony David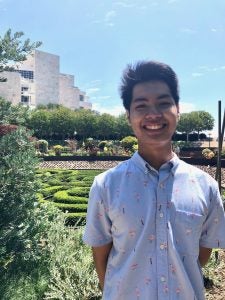 Animal Science Major (B.S.), Specializing in Animal Behavior and minoring in Psychology, Senior Year
Hometown: Los Angeles, California
Favorite Hobbies: hiking with his dogs, skateboarding, playing frisbee with friends
Yu-Chia Lin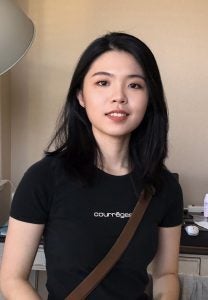 Biological Sciences (B.S.), Senior Year
Hometown: Kaohsiung, Taiwan
Favorite Hobbies: track and field, violin, video games
Erick Maldonado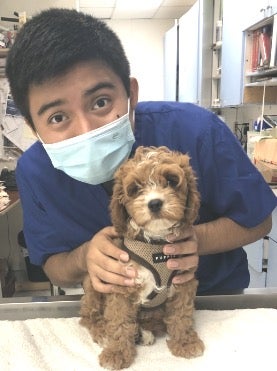 Animal Science Major (B.S.), Sophomore Year
Hometown: Los Angeles, California
Favorite Hobbies: video games, soccer, chess
Marielle Rikkelman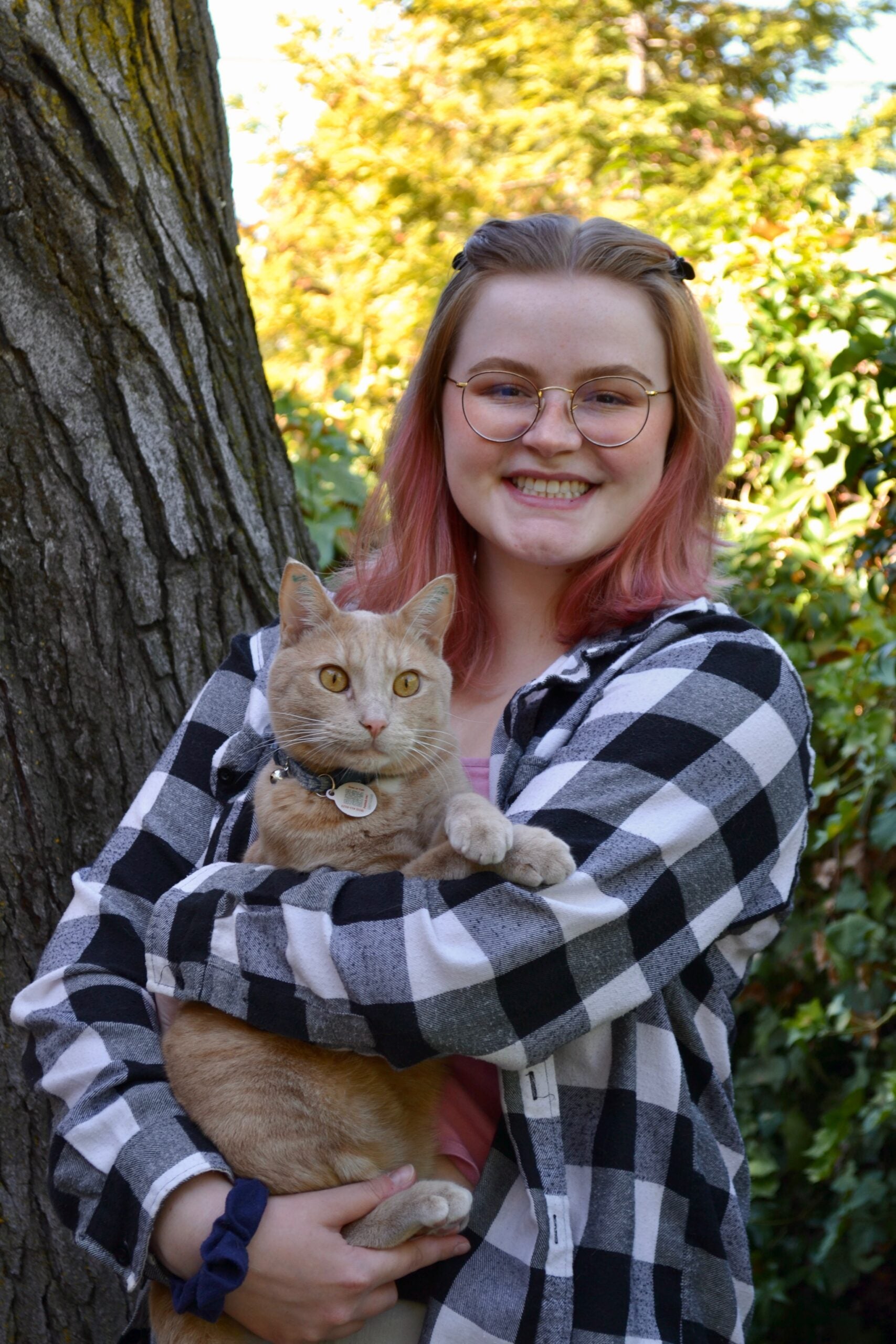 Animal Science Major (B.S.), Senior Year
Hometown:
Concord, California
Favorite Hobbies:
listening to podcasts, skateboarding, crocheting, & baking
Ashley Bidgoli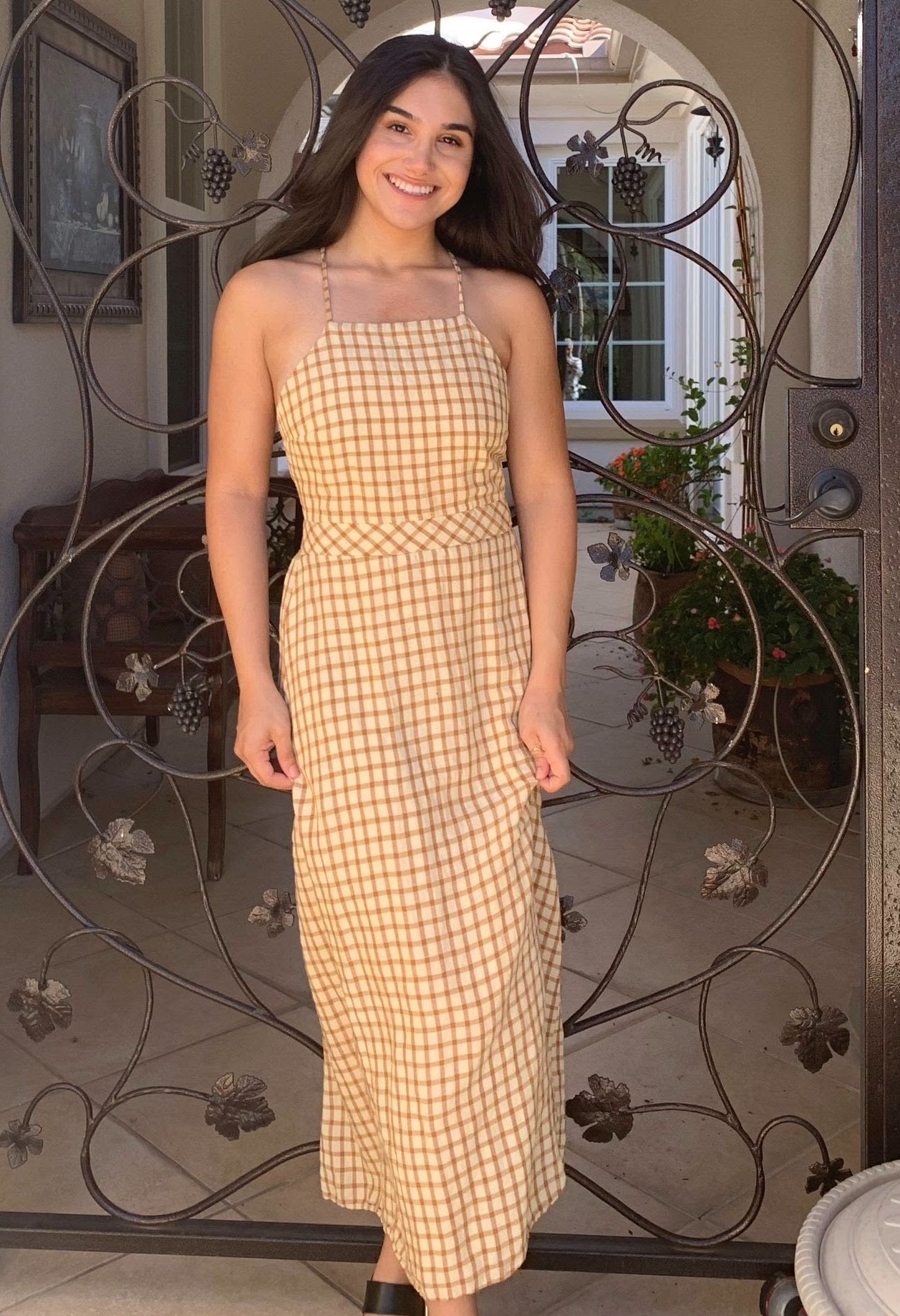 Animal Science Major (B.S.), Sophomore Year
Hometown: Los Angeles, California Favorite Hobbies: dancing, cycling, going to the beach
Joshua Di Bernardo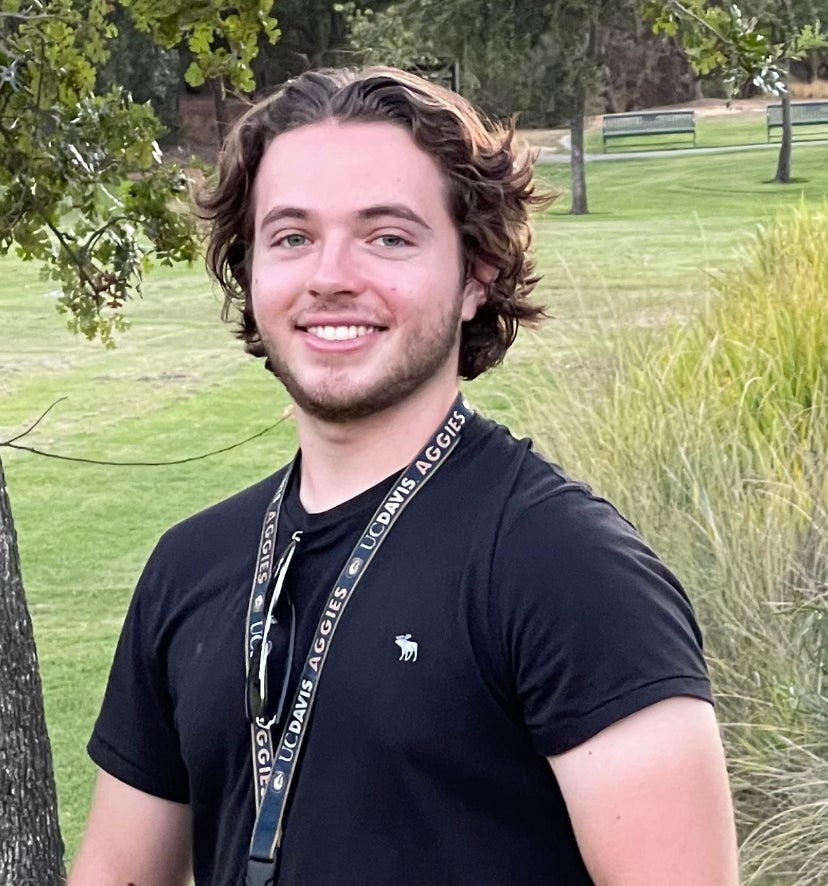 Animal Science Major (B.S.),Specialization in Companion and Captive Animals, Senior Year
Hometown:
Ventura, California
Hobbies:
weightlifting, watching football, board/card games, & listening to music