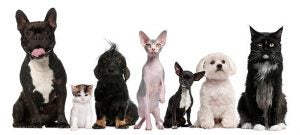 We are currently accepting graduate students and undergraduate research volunteers. We are specifically looking for the following:
1)  We are currently recruiting 2 undergraduate researchers to work with Grace Boone on a cat behavior and welfare project. Please apply by contacting Grace at gcboone@ucdavis.edu with your resume.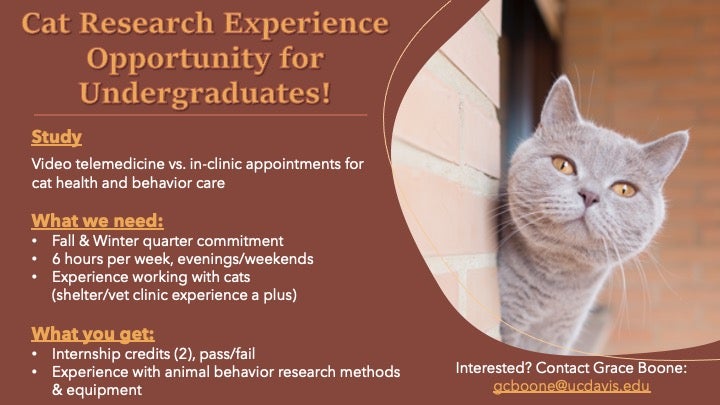 2)  Dr. Moody is recruiting a student to join the Animal Biology Graduate Group as a MS student this coming Fall 2022. Applications are due January 15th 2022. Please send your CV and a summary of your research interests to cmoody@ucdavis.edu
The Animal Welfare Epi Lab is committed to creating a diverse and inclusive environment. Students from all backgrounds are encouraged to apply, particularly those that are first-generation students.
All potential graduate students that are interested in joining the lab must apply through one of the following UC Davis graduate groups:
Animal Behavior Graduate Group (PhD program) https://anb.ucdavis.edu/
Animal Biology Graduate Group (MS & PhD Programs) https://animalbiology.ucdavis.edu/
Master of Preventative Veterinary Medicine Graduate Group (MPVM Program) https://mpvm.vetmed.ucdavis.edu/