We are currently recruiting participants for 2 research projects:
1. Cat owners:
We are recruiting cats and their owners that live within 1-hr of West Sacramento, California to participate in a study about telemedicine for cats! The recruitment survey to determine eligibility should take about 5 minutes:
https://tinyurl.com/cat-telemedicine
. The aim of this research is to examine owner attitudes and cat stress responses when using video telemedicine compared to in-clinic appointments for providing cats health and behavior care.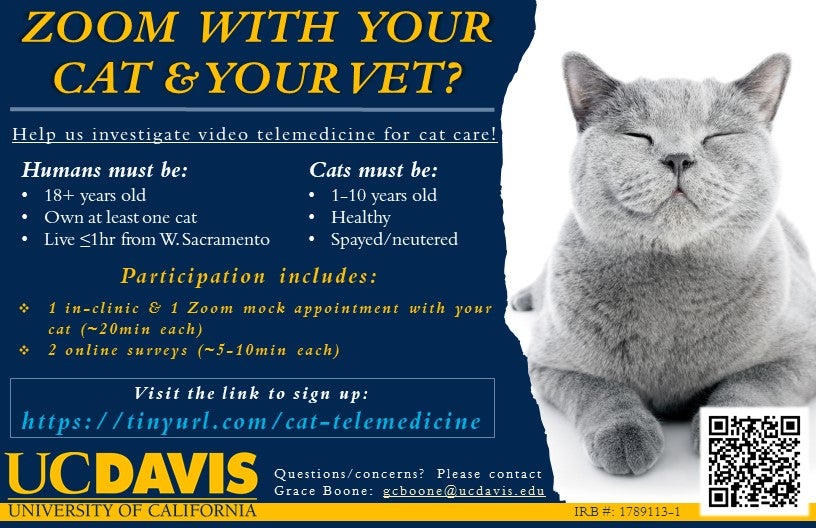 2. Veterinarians and behaviorists:
Are you a US veterinarian or behaviorist that sees cat patients? Tell us what you think about using video telemedicine with cats and their owners!
Link:  http://tiny.cc/Telemedicine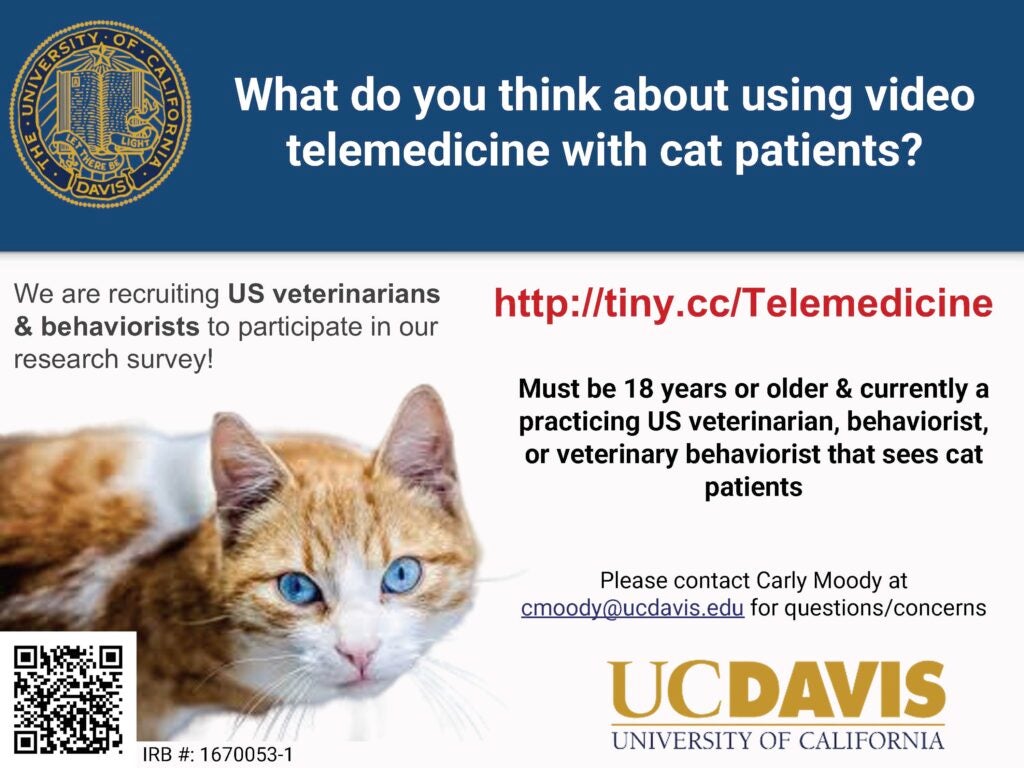 Research aim:

Better understand how video telemedicine may be used to support, maintain, and increase access to health and behavior care for cats.
*video telemedicine: digital exchange of a patient's health and behavior information using video conferencing (Example: Zoom) from a distance.